This call to artists is no longer current.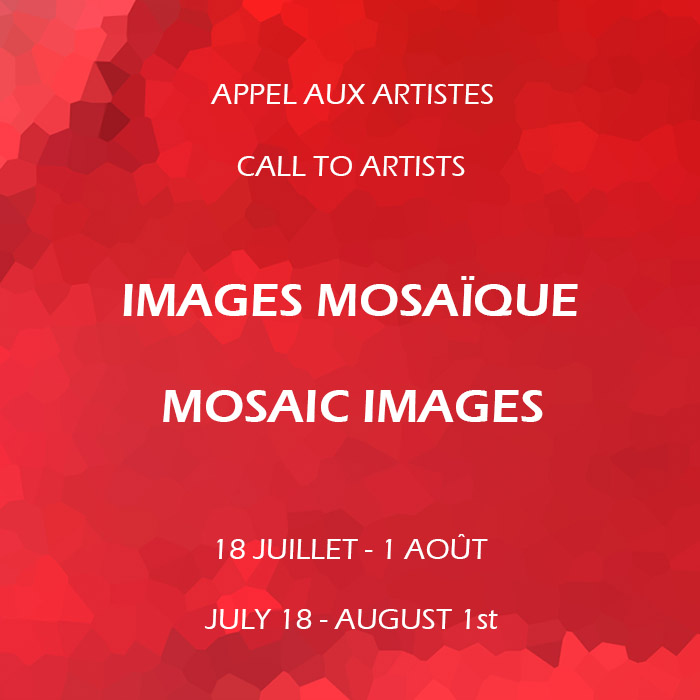 Call for submissions from photographic artists:
The Centre d'artistes Voix Visuelle would like to break the barriers between the real and the virtual by using its Facebook page as an art venue. To commemorate the 150th anniversary of Canada's Confederation, we invite you to participate in a memorable event that will let you leave an imprint of your community. The idea is simple; it is to publish, on our event page, an image that celebrates and highlights the art, culture and history of our country. Take on the challenge, let your tools of choice speak, and publish your creations online.
The project has two stages:
The first is the publishing of the work, by artist, on the event page Mosaic Images of Voix Visuelle, thus encouraging discussions between the artists and the public.
Next, the 50 photos obtaining the most likes by the online community, before August 8th, will be shown in an evening video screening, which will take place in Vanier (Ottawa), August 26.
By participating in this event, you accept the following terms and conditions:
The participant declares and certifies that his (her) works are original and created by himself (herself).
The participant will publish a maximum of 3 photos, between July 18 and August 1st 2017, on the event page
The images must be 1920 pixels wide and 1080 pixels high, in order to fit the eventual horizontal video format (1080p) of the projection
The work must be identified with the name of the artist, the title, and his (her) city of residence in the post's description
The images must not harm the sensitivity and integrity of any group, nor be harmful in any other way prohibited by law.
By your participation, you accept that Voix Visuelle may project your work and use your work on its website, for reasons of dissemination, promotion and education.
Voix Visuelle disclaims any responsibility with regards to image rights and copyright for all Facebook usage.
For more information contact [email protected]
The Centre d'artistes Voix Visuelle thanks the Ontario Arts Council, Canadian Heritage and the City of Ottawa for their support.