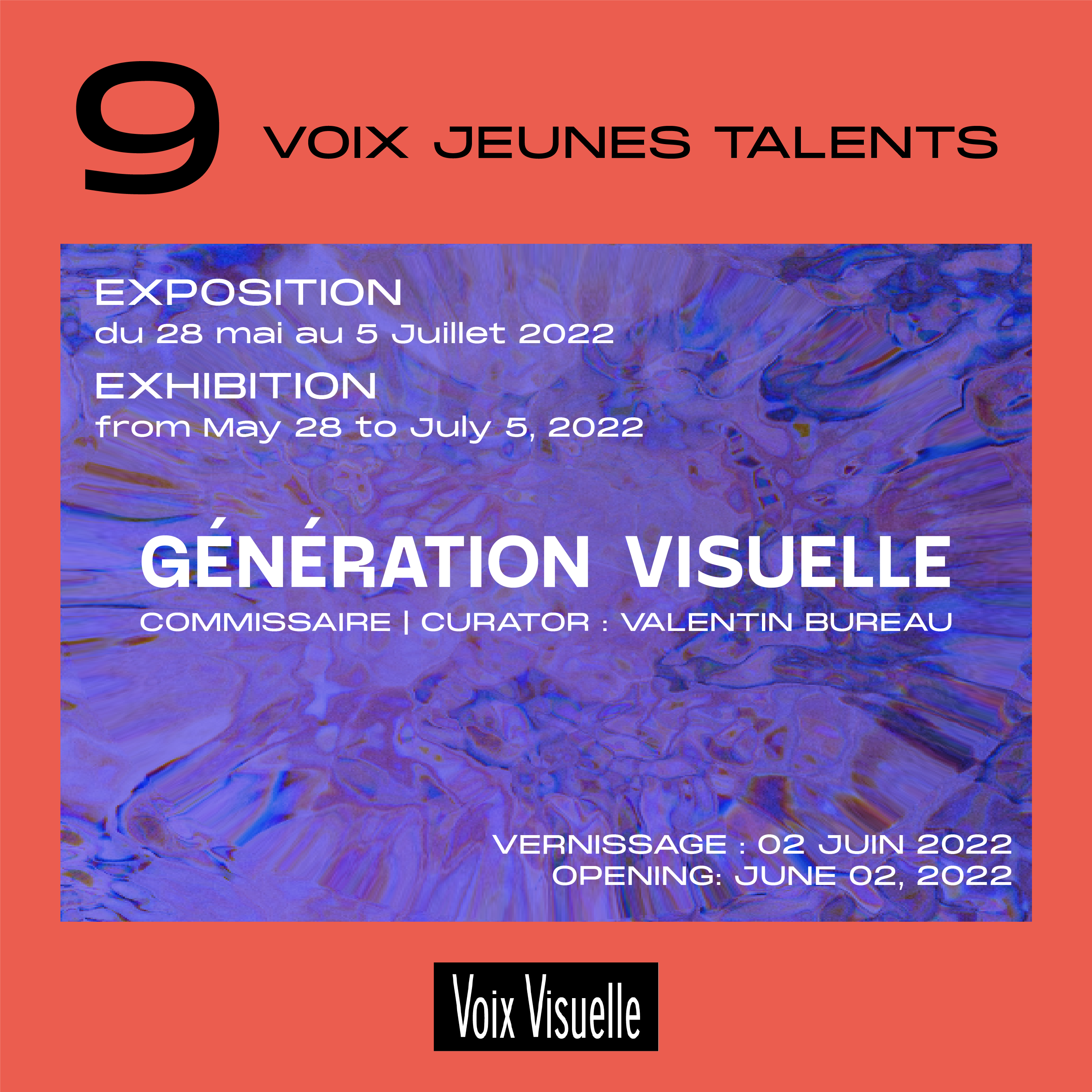 From May 28 to July 5, 2022, the Centre d'artistes Voix Visuelle will host the "Voix Jeunes Talents" exhibition, curated by Valentin Bureau.
Carried by a young generation in search of refreshing ideas and innovation, the digital arts have today become an important and flourishing current. Over the last nine years, Voix Visuelle has been organizing the "Voix Jeunes Talents" exhibition, which aims to promote young artists by providing them with professional support and a formal exhibition space in order to bring their practice to light.
Born during the rise of new technologies, these artists developed an intrinsic understanding and use of the computer language, of the different platforms and the many forms of expression available with the technology, allowing them to explore all the fields of possibilities, both in the themes addressed and in the mediums used.
Based on this fact, two questions come to mind: How the relationship between humans and technology will evolve in the coming years and, how the new generation of artists will adapt their own practice in this increasingly digitalized world?
Valentin Bureau: Curator
The opening of the exhibit is scheduled for Thursday, June 02 2022, at 5 p.m.!
Located at 67 Beechwood Avenue (2nd floor), in Vanier, the Centre d'artistes Voix Visuelle is open from 11 a.m. to 4 p.m., Tuesday to Saturday.
Le Centre d'artistes Voix Visuelle would like to thank the Ontario Arts Council, Canadian Heritage, the City of Ottawa, AGAVF, Marcil Lavallée and the Caisse Desjardins Ontario for their support.