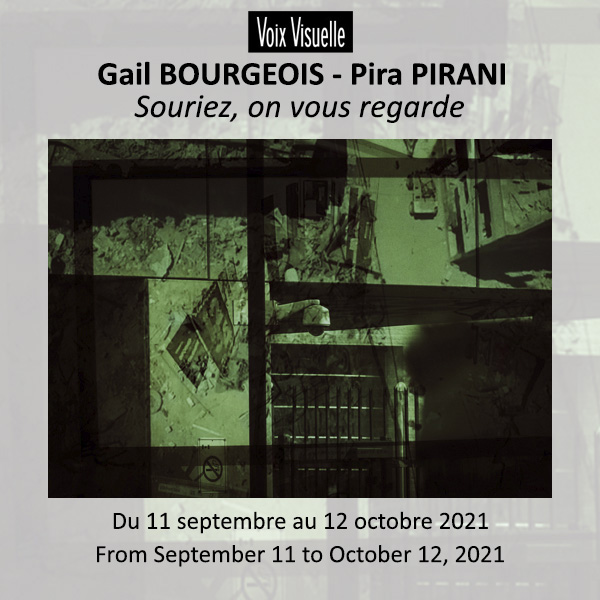 Souriez, on vous regarde (Smile, we're looking at you), that's the title of Gail Bourgeois and Pira Pirani's exhibition which will take place from September 11 to October 12, 2021 at the Centre d'artistes Voix Visuelle.
The exhibition will feature digital images tracing the ever-present eye of surveillance, including images that explicitly address surveillance, or the Cold War and the development of military intelligence. The exhibition is a reflection that revolves around the fact that social media and news media are in positions of power, like governments and multinationals.
The public is invited to come and visit the exhibition at the Centre d'artistes Voix Visuelle. The duration of each visit will be limited to 15 minutes, with the respect of health regulations. The gallery is open from 11 a.m. to 4 p.m., Tuesday to Saturday.
Le Centre d'artistes Voix Visuelle would like to thank the Ontario Arts Council, Canadian Heritage and the City of Ottawa for their support.