March 2021
Curator: Raymond Aubin
Belonging (Appartenance)
Virtual Exhibition at Voix Visuelle
Presentation and catalogue launch on Zoom: March 4, 2021, at 5 p.m. (EST)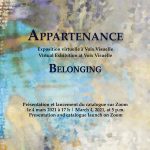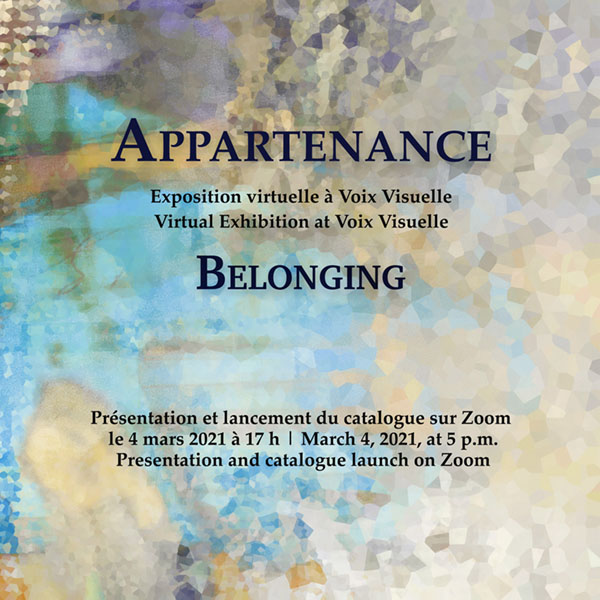 What is digital art? In general, digital artworks are created from a computer or use it to directly produce an aesthetic experience. Digital art is also at the heart of the mission of the Centre d'artistes Visuelle, which wishes to honour the work of some of its members through this virtual exhibition.
Curated by Raymond Aubin, the exhibition brings together the works of Nicole Blundell, Frances Caswell-Routhier, Renée Chevalier, Monique Handfield, Hélène Lefebvre and Richard Robesco. The works were chosen based on the quality of the aesthetic experience, the validity of the theme, the research effort and the quality of the explanatory text.
Le Centre d'artistes Voix Visuelle would like to thank the Ontario Arts Council, Canadian Heritage, the City of Ottawa, AGAVF, Marcil Lavallée and the Caisse Desjardins Ontario for their support.