January 18 until February 25, 2020
Renée Chevalier
Journal alternatif II, ou les cahiers d'Ishtar
Opening: Thursday, January 23, at 5 p.m.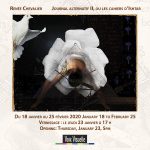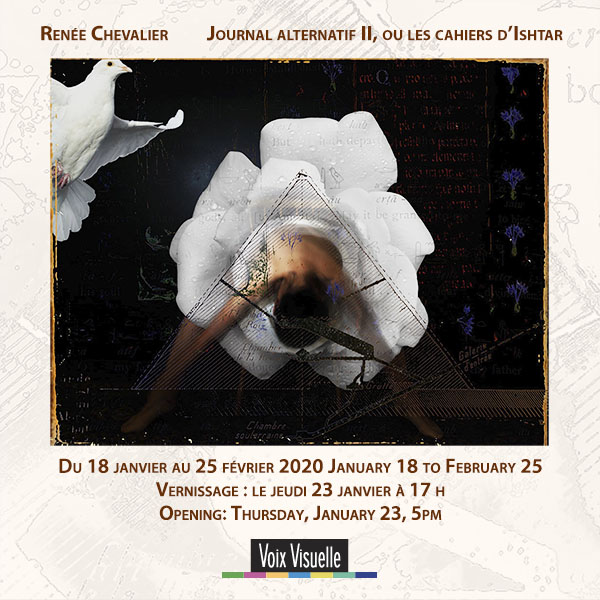 The artist herself is at the center of the stage as a figure from mythology who travels through times, where objects and symbols belonging to other eras are overlapped to form a playful and enigmatic space. This solitary research work also enables the public to question its own origins and to ask the universal questions: who are we, and where are we from?
Le Centre d'artistes Voix Visuelle would like to thank the Ontario Arts Council, Canadian Heritage, the City of Ottawa, AGAVF, Marcil Lavallée and the Caisse Desjardins Rideau-Vision d'Ottawa for their support.