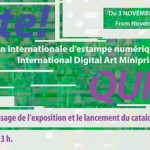 ESTAMPES NUMÉRIQUES 7 : Quick!
November 3 to December 11, 2012
Jocelyne Aird-Bélanger, Isabelle Beraut, Berko, Suzanne Blouin, Frances Caswell-Routhier, Valérie Boivin, François Chalifour, Micheline Couture, Lillianne Daigle, Céline J. Dallaire, Vera David-Heisler, Michèle DeBellefeuille, Maryse Des Aulniers, Gracia Dubé, Odette Fortier-Auclair, Paula Franzini , Martine Gilbert, Geneviève Giroux, Louis Godbout, LluísIvern, Snežana Kezele, Doris Lamontagne, Alex Leblanc, Marie-Paule Le Bohec, Denis Leclerc, Louise Mercure, Richard Miron, Csaba Pál, Galina Pavlova, Manon Pelletier, Henry Pouillon, Naïma Saadane, Gilles Vallée, Markéta Váradiová, Paul Walty. Commissaire : Raymond Aubin.
Le Centre d'artistes Voix Visuelle thanks Canadian Heritage, the City of Ottawa, Ontario Arts Council, les Caisses populaires Vision, Trillium et Rideau d'Ottawa, l'AGAVF, La Cité collégiale and Marcil Lavallée for their support.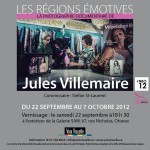 Jules Villemaire From September 22 to October 7
During X Ottawa Photography Festival and Nuit Blanche Ottawa, Le Centre d'artistes Voix Visuelle, with the support of SAW Gallery and the Ottawa Arts Court, presents Regions of Emotion: The Documentary Photography of Jules Villemaire.
Curated by Stefan St-Laurent, the exhibition is a first survey of the photographic work of the Ottawa artist. Jules Villemaire, renowned for contributing greatly to the documentation and preservation of Franco-Ontarian theatre, has also, for more than 40 years, developed an intimate and singular vision of rural and urban French Ontario. From Hearst to Timmins, he has captured sublime moments of everyday life of the thousands of people he has encountered in his social practice.
The opening of the exhibition will take place exceptionally on Saturday, September 22, at 6:30 p.m., outside SAW Gallery, located at 67 Nicholas Street, in Ottawa.   Information: Shahla Bahrami (613) 748-6954 or [email protected] Centre d'artistes Voix Visuelle would like to thank the Ontario Arts Council, Canadian Heritage and the City of Ottawa for their support.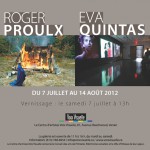 Roger Proulx | Eva Quintas  From July 7 to August 14
Le Centre d'artistes Voix Visuelle presents two exhibitions by two artists: Milieu Naturel, a photographic series by Roger Proulx, and Le Ravissement, a video installation by Eva Quintas. With his photographic series, Proulx presents outdoor photographs taken in rural areas to which he added different objects and installations: dead pigs, giant nest, a whole in a field…
The resulting images are partially imaginary; they demonstrate an ephemeral performance as well as new forms of narrative descriptions. In her video installation, Quintas explores, in three parts, the theme of love and war metaphors behind rapture and delightfulness. The artist draws parallels between procedures of a virtual and physical meeting: desire to become one and to possess, the illusion and disillusion of junction and distance, deceit and breakup, etc.
Jocelyn Philibert  May 5 to June 12, 2012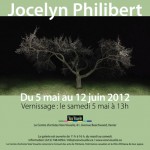 Le Centre d'artistes Voix Visuelle presents, from May 5 to June 12, 2012, an exhibition by Montreal artist Jocelyn Philibert, whose fascination for trees is translated by digital photography where the natural and the artificial meet. After choosing a site to photograph, he goes back to it at night and presses his shutter-release button in an indiscriminate manner.
The resulting images are mysterious and show a reality infused with fiction, and with which he creates perspective effects. Philibert received several grants from the Canada Art Council and from the Conseil des arts et des lettres du Québec, and has exhibited, amongst others, in Montreal, Quebec City, Toronto and Regina. This year, he will be presenting his work at the Küenstlerhaus Dortmund Laboratorium, in Germany.
Hélène Roy | Paul Walty  March 10 to April 17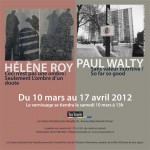 From March 10 to April 17, 2012, Le Centre d'artistes Voix Visuelle presents two exhibitions by two artists: Hélène Roy, laureate of the Prix à la création artistique from Conseil des arts et des lettres du Québec for Lanaudière's region in 2010, and Paul Walty, a Toronto artist who's been active since 1980. With Ceci n'est pas une ombre : Seulement L'ombre d'un doute, Roy uses her shadow projected on the ground as raw creative material.
Once her shadow is photographed, the artist sits at her computer to generate new images, independent from the first ones taken. In his exhibition Sans valeur nutritive / So far so good, Paul Walty creates digital collages of drawings and pictures inspired by a world where one's identity is part of a promotional campaign of trendy merchandise that people can buy or sell.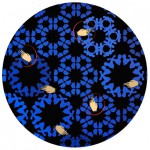 Diane Gougeon Losing touch – Jan. 14 to Feb. 21
Reactive surfaces, glow in the dark objects, singing birthday cards… All these gadgets are of interest to Montreal-based artist Diane Gougeon. From January 14 to February 21, 2012, her installation Losing touch (2009) will offer visitors of Centre d'artistes Voix Visuelle a tactile and visual experience. Thanks to an ultraviolet lighting unit projecting its blue and surreal light on wallpaper patterns, the artist draws attention to the current trend: the virtual elaboration of today's perceptual experience.