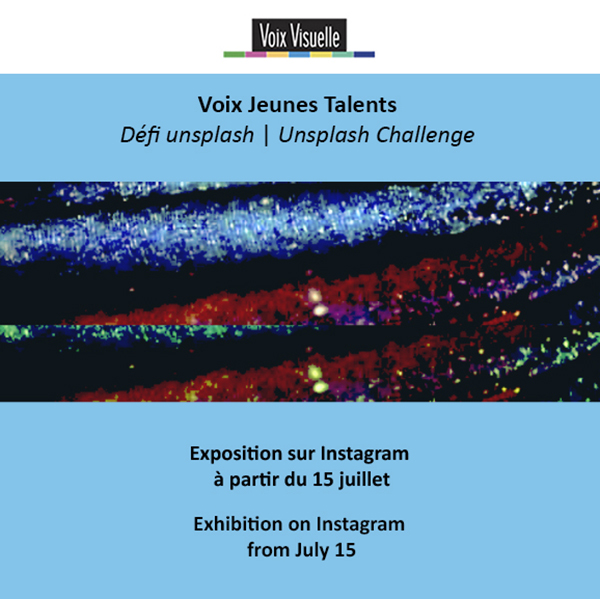 On July 15, 2021, will be held the launch of the eighth annual Voix Jeunes Talents exhibition on Instagram. This exhibition will allow the public to discover the work of young artists and to live a unique experience.
The exhibition, titled Défi unsplash (Unsplash Challenge), challenged artists to reproduce freely-usable images from www.unsplash.com as faithfully as possible. The artists were then invited to produce a diptych showing the original work on one side and the reproduced work on the other. The reproduced artworks reflect a fascinating exploration of the photographic processes and the creative spirit of the participants.
The launch of the exhibition will take place on Thursday, July 15, on the Voix Visuelle Instagram account.
Le Centre d'artistes Voix Visuelle would like to thank the Ontario Arts Council, Canadian Heritage, the City of Ottawa, AGAVF, Marcil Lavallée and the Caisse Desjardins Ontario for their support.