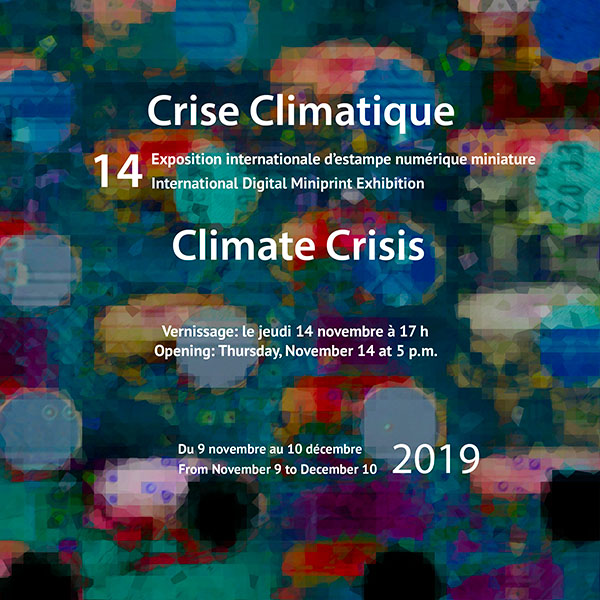 From November 9 to December 10, 2019, the Centre d'artistes Voix Visuelle presents the International Digital Miniprint Exhibition, 14th edition. Curated by Paula Franzini, the exhibition presents the artwork of many artists expressing their views on climate change, going from environmental concerns to the extinction of certain species, including natural disasters, pollution, overconsumption and the legacy left for future generations.
The exhibition includes pieces from Belgium, Bulgaria, Canada, France, Germany, Greece, Hungary, Japan, the Netherlands, Poland, Romania and Ukraine.
The opening of the exhibition will take place on Thursday, November 14 at 5 p.m. at Centre d'artistes Voix Visuelle.
The complete list of artists, as well as the curator's text
<!–– and the catalog ––>
Le Centre d'artistes Voix Visuelle would like to thank the Ontario Arts Council, Canadian Heritage, the City of Ottawa, AGAVF, Marcil Lavallée and the Caisse Desjardins Rideau-Vision d'Ottawa for their support.