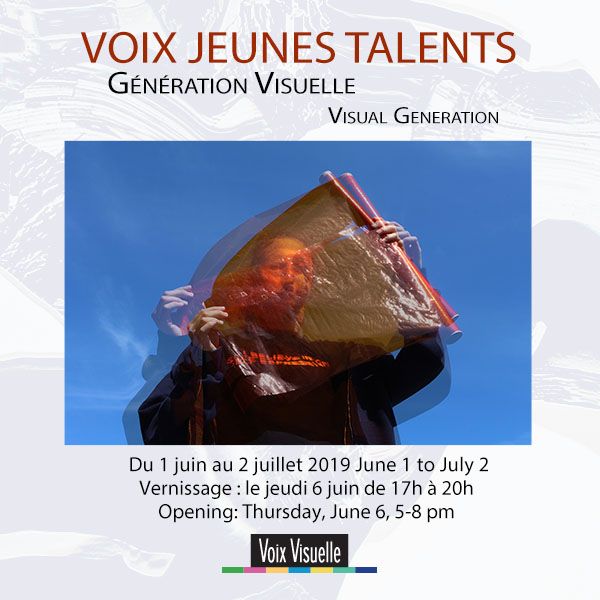 From June 1 to July 2, 2019, the public is invited to come and discover the work of young artists through the sixth annual Voix Jeunes Talents exhibition, which will take place at the Centre d'artistes Voix Visuelle.
Curated by Marilou Lumbroso, the exhibition introduces artwork that address the theme Visual Generation, which explores issues relating to the growing emergence of a communication made through images: the use of photography to tell a story, the sharing
of emojis, a preference for Instragram or Snapchat in social medias… Are images becoming a new language? And how does this new communication channel affect our thoughts and emotions? These are questions that artists have tried to answer.
The opening of the exhibition will take place on Thursday, June 6 at 5 p.m. at Centre d'artistes Voix Visuelle.
The Centre d'artistes Voix Visuelle would like to thank the Ontario Arts Council, Canadian Heritage and the City of Ottawa for their support.