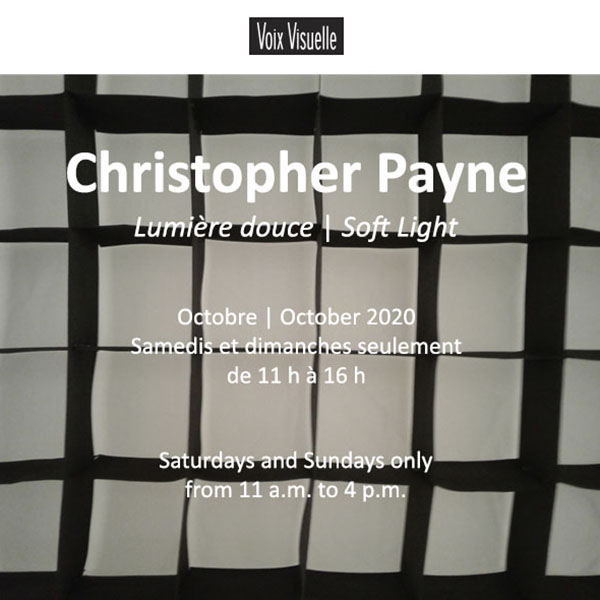 This October, visitors are invited to come and view Christopher Payne's installation Soft Light at the Centre d'artistes Voix Visuelle. Please note that the gallery will be open on Saturdays and Sundays only, from 11 a.m. to 4 p.m. Visitors must wear a mask and respect physical distancing. A maximum of 4 people will be admitted at a time, with each visit limited to 15 minutes.
For the artist, this is an exhibition that has turned into a residency and that has evolved due to the pandemic. The initial idea was to create a communal piece that several people could experience at the same time, but the work developed following the isolation and claustrophobia experienced by the artist. In the end, it is still an immersive work that appeals to the senses, to time and light, a "speculative romanticism."
Le Centre d'artistes Voix Visuelle would like to thank the Ontario Arts Council, Canadian Heritage, the City of Ottawa and the Digital Arts Resource Centre for their support.